2004 Gateway vs. Central Catholic - Game Recap

Back to 2004 Preview / Recaps
Central Catholic 28 - Gators 20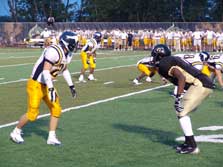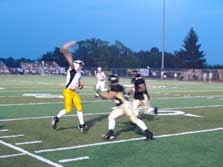 Friday, August 27, 2004 - Antimarino Stadium, Monroeville, PA:

Central Catholic defeated Gateway Friday night at a sweltering hot & humid newly named Antimarino Stadium. Justin King and Euguene Jarvis both rushed for 163 yards, however, Justin King missed all but the last series in the second half due to severe leg cramps.

Gateway vs. CC - Sideline/Behind the Scenes Photo Gallery
Gateway vs. CC - Press Box Photo Gallery

Pete Antimarino stadium dedication photos to follow in the next few days.